tips for keeping your home tidy
With a busy household, messes are inevitable.  Today I am sharing tips for keeping your home tidy.  These are simple tasks you can do on the daily basis that will keep your home clean and organized.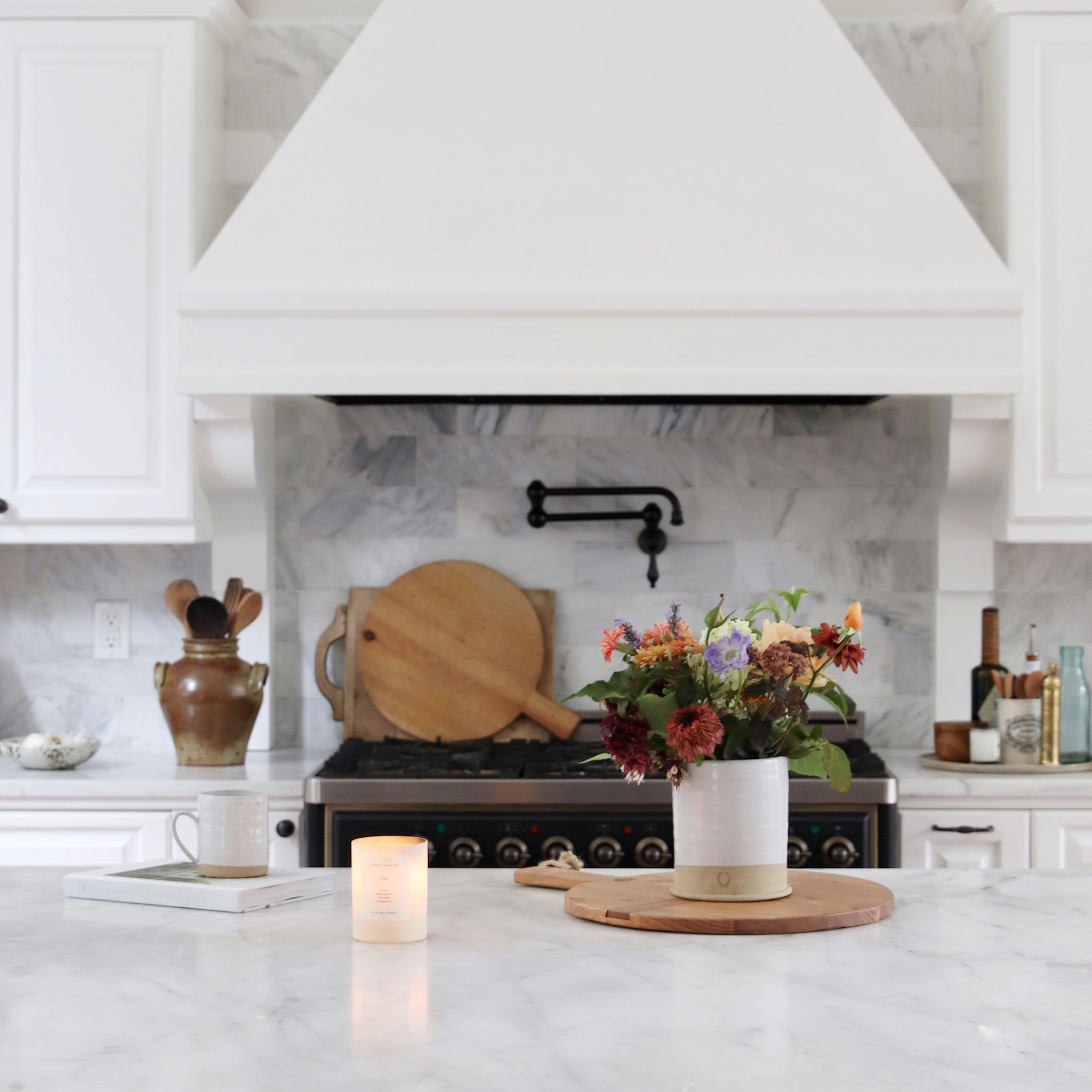 Do you ever go through periods of time where you feel has if you're just spinning and accomplishing very little?  The past few days I've lacked motivation and simple tasks seem too complicated to start.  I'm also feeling 'overcrowded' with such a busy household and we are beginning to accumulate stuff.  My husband and I were talking yesterday and decided we need to do a mini house purge to try and sell a few items on Craig's List or Facebook Market Place.  Both are great resources when it comes to selling or buying.
When we juggle family, life, work, it's easy to feel overwhelmed and like you are a hamster on a wheel. Many of us are homeschooling in addition to working from home, a challenging situation to be in!  We are sharing spaces, counter tops are covered with computers,  laundry is waiting to be washed,  meals and snacks need to be prepared, shopping needs to be done, and there is always a sink full of dishes.  Sound familiar or is it just me?
Tips for keeping your home tidy (the top five)
Make your bed
Just do it.  Step out of bed and straighten the sheets.  I recommend simple bedding if you don't generally make the bed so all you need to do is pull sheets up and throw the pillows on.  Adding decorative pillows and throws is pretty but creates one more thing to arrange in the morning.  Streamline your space by removing unnecessary items from your side tables.
Dishes
Working from home has resulted in more time in the kitchen.  There's always dishes in the sink and it seems like I'm always emptying the dishwasher.  I clean out the sink after the morning rush and then in the evening.  We have a large farm house sink that holds and hides dishes.  Out of sight – out of mind.  Working from home I find it most helpful when I designate work or cleaning time.  As we are all using our dishwashers more, don't forget to clean the filter.  I did a blog post on how to clean your dishwasher filter here if you missed it.
Laundry
Rather than having a designated laundry day I choose to do at least one load per day.  It's important to keep dirty clothes from piling up and not a good idea to allow soiled clothes to too long.  If the clothes are really dirty I add 8 drops of On Guard essential oil to my Grove Concentrated Laundry Detergent.  This added step helps clean and deodorize clothes.On Guard is a purifying essential oil and can be diffused or used on surfaces throughout your home as a non-toxic cleaner.
Bathrooms
A quick counter top clean up every few days with a Norwex cloth, anti-bacterial and Mrs. Meyer's (for marble surfaces) is easy and will leave the bathroom smelling fresh and clean.  Keep a caddy below the sink for quick access to your spray and other cleaning supplies.  Little clean-ups on the regular basis make deep cleaning much easier.  Once a week the showers and bathtubs get a good scrubbing.  Try sprinkling baking soda on grout or tile, spray with a bottle filled with vinegar, and then hydrogen peroxide.  This will foam up and does a great job of cleaning.  These natural cleaning products will allow you to clean most areas and reducing the times when you need to pull out a bleach containing product.
Sweep floors
Carpets hold lots of dander and dirt.  For that reason we put in all hardwood floors when we did our extensive remodel five years ago. Unwanted particles get tracked in the house easily so it's a good idea  to have guests remove their shoes prior to coming in. There are times when that won't happen so plan on doing a deep clean after everyone leaves.   I purchased a wet/dry vac a few years ago and it's been a game changer.  If you go to my cleaning highlights you will see what's collected after I wet/dry vacuum.
After a light vacuuming with a Miele (love the hepafilter) I fill the our wet/dry vacuum carafe with water, a teaspoon of Castille Liquid Soap, 3 drops of lemon, and 3 drops tee tree (known for its purifying properties) essential oil.  This combination does a great job of cleaning hardwood floors.  Leave the lemon oil out of the mix if you have marble tile or another stone that can be damaged by the acid in lemon.
Sources:
(receive 20% off your Jenni Kayne purchase with LemonGroveLane20 at checkout)
More tips for cleaning and organizing can be found here!