Learn 5 easy tips to get your home ready to sell
First, if you are getting ready to sell your home and planning a move, congratulations! I know it can be a little stressful at times but it's also really exciting. My husband Dave and I have been considering a move for a couple of years and finally decided to do it. We decided to move to a quiet, rural community about 45 minutes from our existing home. The area is surrounded by ranches, rivers, lakes, and of course hiking trails. The idea of moving is exciting but also daunting as you consider to task of downsizing. Even if you have a fairly organized home that's been kept up to date, there are still long to-do lists if your goal is to sell quickly and top of the market price.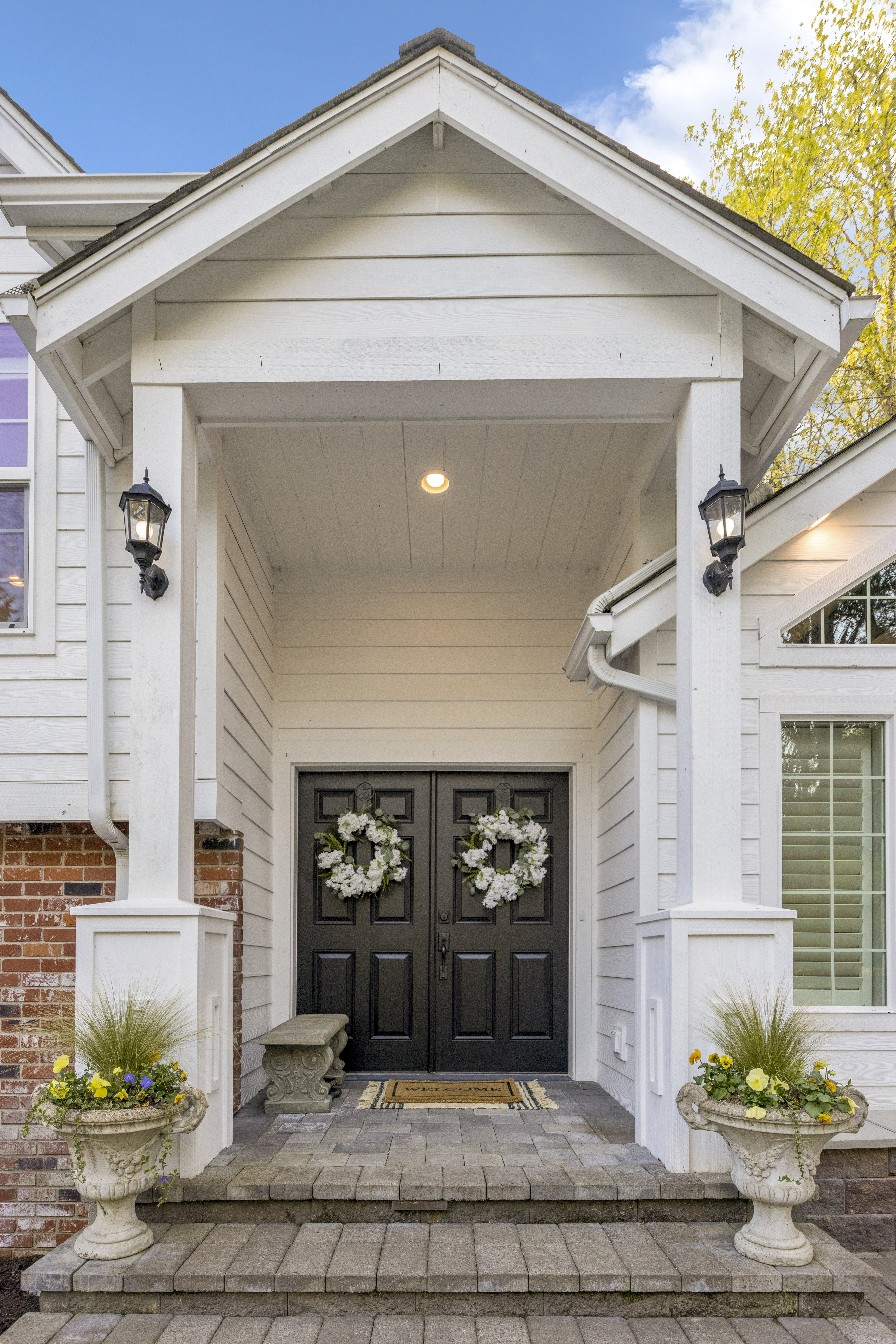 Remove Clutter
Declutter by donating or tossing items that are no longer needed. This is huge, especially for parents that have or had kids. How long do you hold onto baby clothes, toys, and school memorabilia is very personal but I most of these items go in boxes and collect dust and degrade over time. Regardless of whether or not you're planning to hire movers, you certainly don't want bins or boxes of unused items moved to your new home. Start first with the area you are dreading the most. Make sure you have empty trash bins available when you begin this process. I recommend starting with the area that will require the most attention.
Staging
For the home to show well it's best to stage everything. You can hire someone to do this or do it yourself. Rooms should be pared down with less of everything. By removing 'stuff' you create the illusion that your home is larger or that you have more space in that area. We removed furniture, took pictures off walls, removed personal items from bathrooms, etc..
In my closet I removed most of our shoes and clothing, leaving just a few items hanging. I went so far as to color coordinate a few clothing items and shoes. It looked great when I was finished!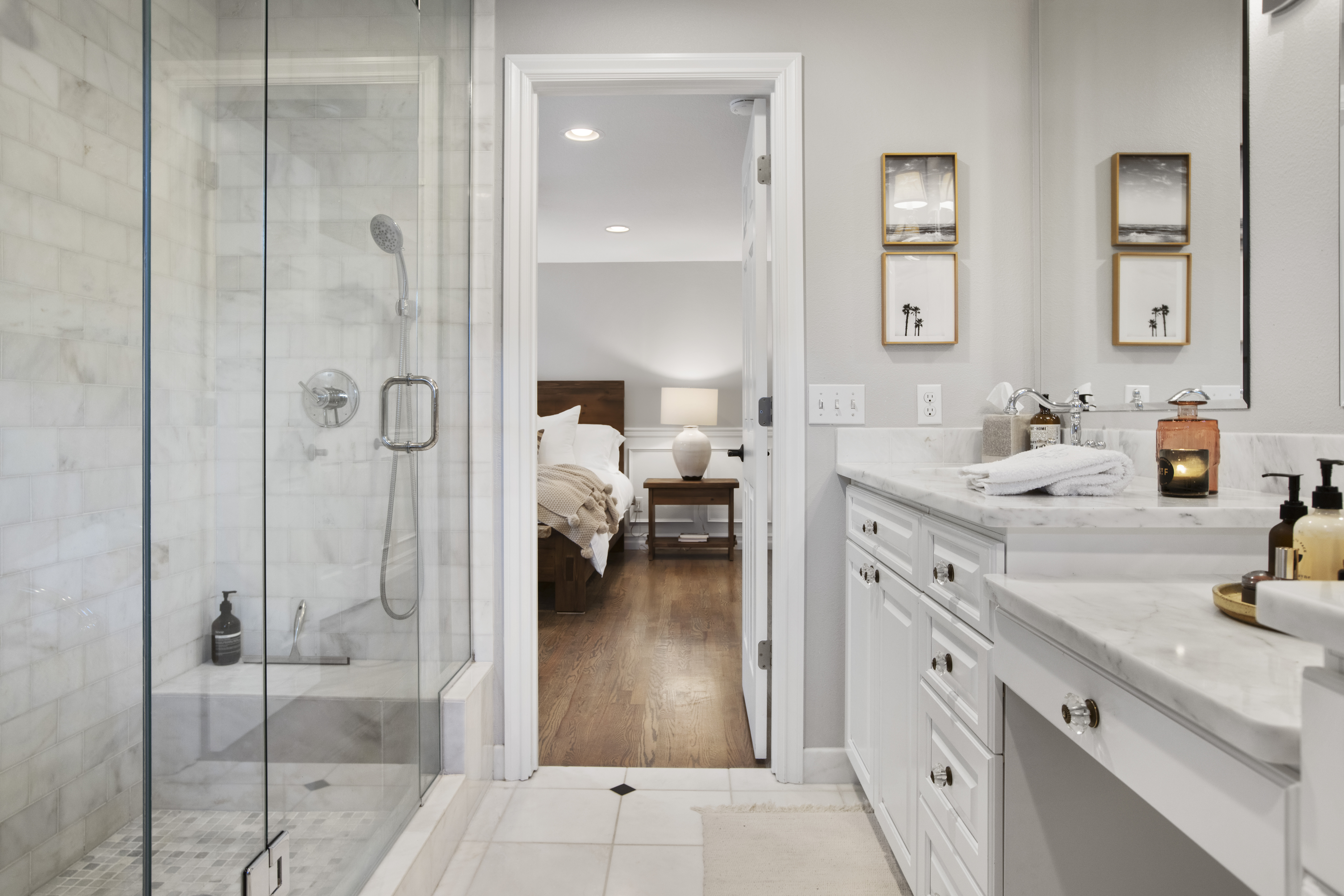 In the bathrooms I wanted them to look fresh and feel like a spa. I freshened the space up with plush towels, new soap dispensers and a fresh flower or plant. All personal items and trash baskets should be stored in a container under the sink.
Next was the kitchen. I wanted the kitchen to be cozy and welcoming so I had fresh flowers on the counter and the table was set with ceramic plates and linen napkins. It's common to have mismatched dishes and mugs. Now might be the right time to toss them.
Coffee tables were staged with a few books, flower or plant, and candle. Very simple.
Refresh your outdoor space
My husband and I have put lots of time and effort into our garden and yard area over the years so we didn't need to add anything. We did however need to clean things up and give the yard a refresh. It's a good idea to make sure plants are trimmed, weeds are pulled, and planter boxes, urns, and pottery is filled with fresh flowers. Our yard is in full bloom and looking its best June – August. We listed at the end of April (rainy season!) so unfortunately our perennials we just starting to come to life. Our nursery had only a limited supply of annuals so I made the best of the situation and added what I could to bring life and color to the front of our home. In the backyard I set the table with outdoor plates and lanterns. The goal is to make every space look inviting!
Clean windows and power wash if needed
Here in Washington state we have lots of rain and lots of mud and moss grows everywhere. For that reason, a good power wash and gutter cleaning every year is a good idea. We also had the windows cleaned, inside and out. Having looked at dozens of homes prior to buying, I have to say that people don't understand the impact of showing a clean house, inside and out!
Hire a painter or handyman
If you don't have the skills or time to touch up walls or fix small items in your home. Hire someone to do it. If a potential buyer sees areas that need attention they might begin to wonder if your home has not been taken care of
photos @rocketmedia.