How to care for your white slip cover couch
I've had my Pottery Barn Slip Covered Couch for about 8 months and because I get lots of questions about it, I thought I'd answer a few! We purchased the square arm slip covered sectional with a chaise, which is actually an ottoman that can be attached to one of the couch sections.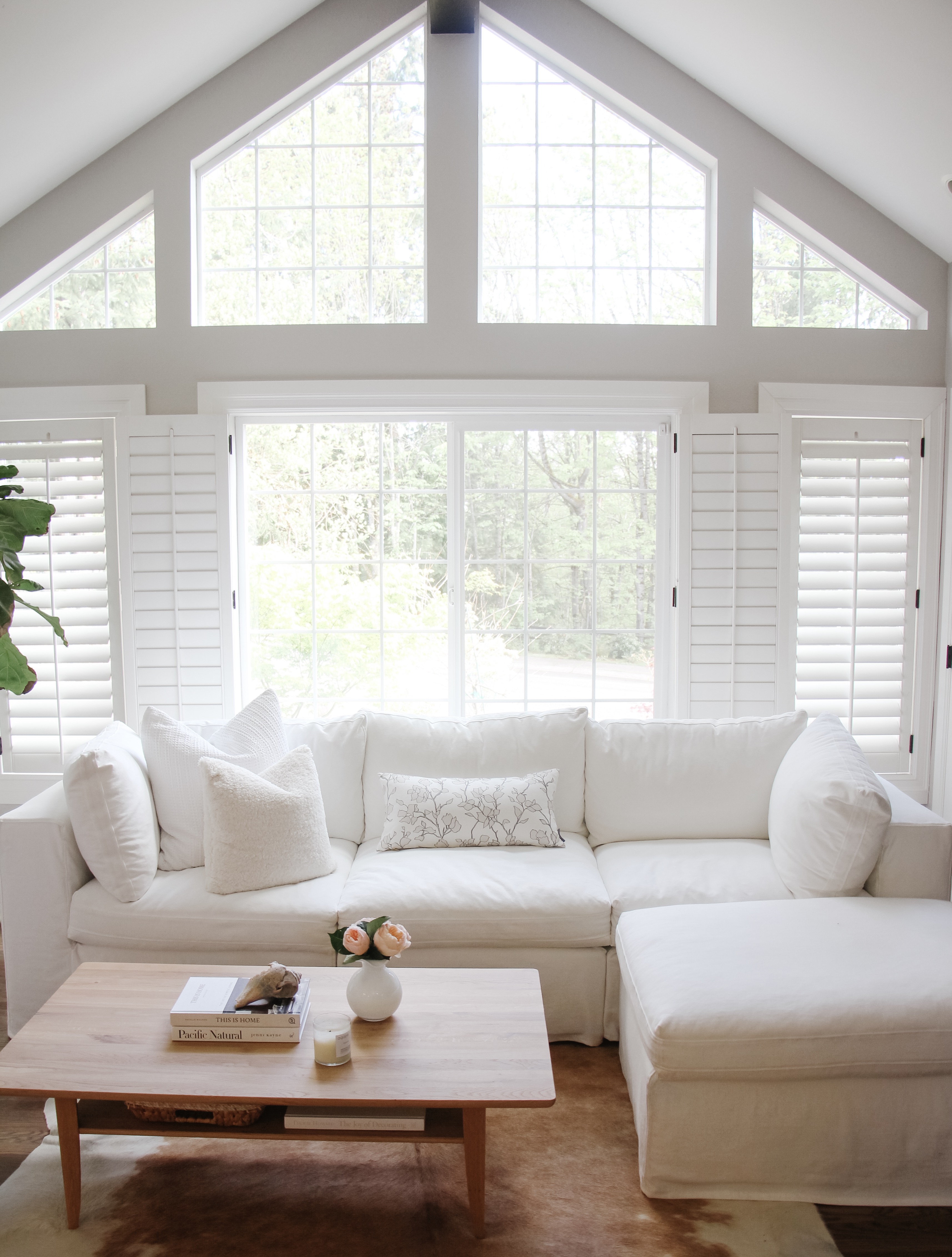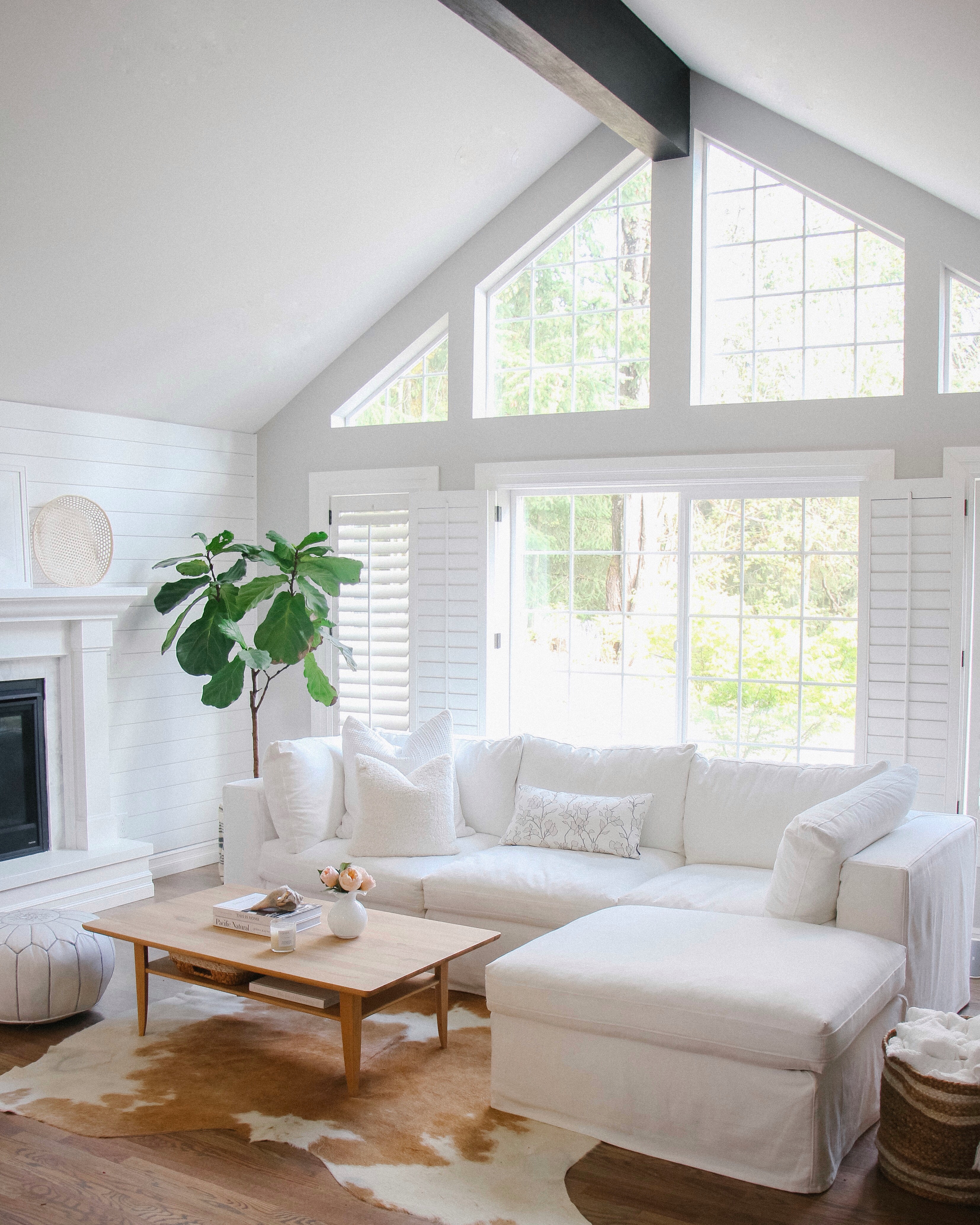 FAQ's: Pottery Barn Slip Covered Couch
What fabric did you choose for your slip cover?
Ours is a warm, white denim which I totally love. It's a soft white, not ivory or cream. Our family room couch is dark leather so it hides everything. I knew going into this that if I had something white in the great room I'd need slip covers. The denim is durable and washes well. Nothing is off limits in our home so accidents happen and I just go with it. I wash with a gentle liquid detergent after treating any stains with a little baking soda and vinegar. Careful not to over dry! I use a low heat when I dry my slip covers.
Is it worth it to pay more for down filling in your cushions?
When I was visiting the Santa Monica area a couple years ago, we walked into the Rachel Ashwell store. I fell in love with her white denim sectionals. They are roomy, plush to sit on, and very cozy. Unfortunately the price was not in my budget so from that point on I was on a quest to find something similar for less. A year later I was in a Pottery Barn store and there was a similar couch for half the price. When I sat on couch I new instantly new I'd found what I was looking for! It's definitely worth it to spend on a medium priced fill or down if it's in your budget. The cushions are a deluxe down blend and very comfortable to kick back, and relax with family and friends. I add seasonal throws and pillows for extra plush and comfort.
Do sectionals come in module pieces so you can move the pieces?
Some do! In my case, every piece can be removed and reconfigured. You can also replace your slip cover down the road if you decide you'd like something different.
How to clean white slip covers
For spot cleaned I use the Laundress stain remover. You can also try vinegar and baking soda. My front loader has a hand wash and gentle cycle option that works well for my slip covers. Use a gentle wash like the Laundress detergent and a scoop of Molly's Suds Oxygen Whitener for pretty white slip covers!
Sources:
Coffee Table: McGee & Co.
Rug: Etsy
Side table: Target
Sectional couch: Pottery Barn
Shop the post!