Are you more of a night owl or a morning person? I'm usually more of a morning person but recently I've felt a little sluggish and slower to start.  Perhaps this is because of the darkness we experience here at this time of year but regardless I thought I'd share my new morning routine.  Following are tips and tricks to get you up and starting your day in a healthy and productive manner.
Our days are short so it stays dark for a while in the morning and because it's our rain/snow season it's a challenge to get outside and exercise, an important part of my morning routine. I have to say though that these slower mornings have been nice, savoring a hot cup of coffee or tea and usually no need to rush out the door. Staying in my robe a little longer and having the time to enjoy my morning coffee and breakfast feels so luxurious.   Speaking of coffee, I've been grinding Fidalgo recently and it's so delicious!  I allow myself a couple cups in the morning and if I feel the need for an afternoon pick me up or feel the need to sip something warm, I've been experimenting with various tea blends.
Establishing a morning routine is the best way to begin a new day. It doesn't have to be identical to mine but this will give you ideas so you can create your own morning routine.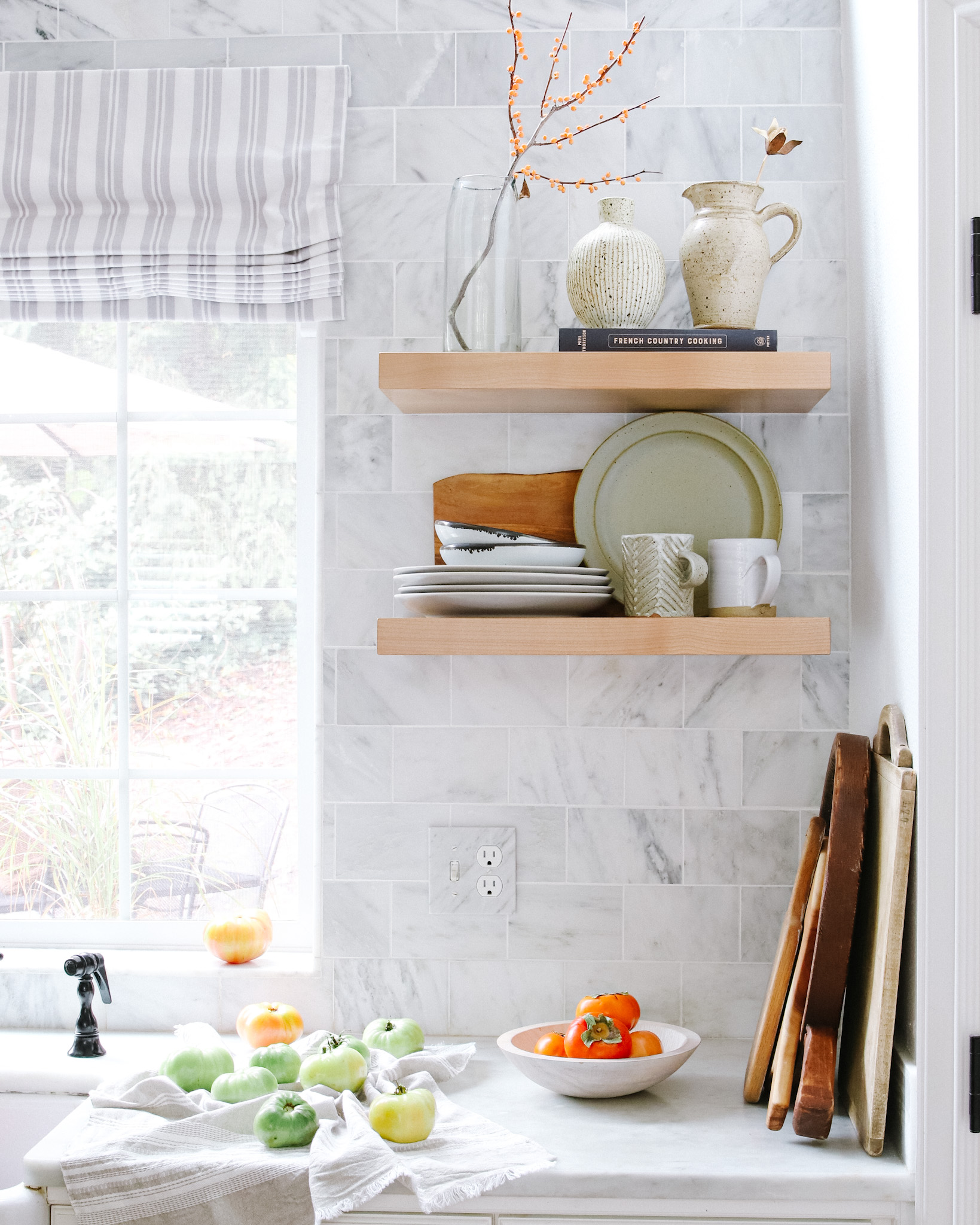 Morning routine
Today I'm including a few of my tips and tricks to keep you feeling fully energized.
Water then coffee
We can't talk about mornings without coffee right?  Right! .. but, before you have your first cup of Joe hydrate!  Pour a glass of water and if you have lemon around, slice one in half and squeeze the juice into your glass or mug.  Ayurvedic medicine says lemon can help stimulate your "agni" or digestive system, allowing you to digest food more easily and helping to prevent the buildup of toxins.
Let the light and fresh air in
Even on a cloudy day, it's important to let natural light into the house.  Melatonin (a hormone that helps us sleep) decreases with there is natural sunlight present.  In darker Northern states you can also purchase a broad spectrum blue light.  It's also a good idea to crack a window (even in the winter) to get some fresh air in the house.
Breakfast
We've always heard that it's really important to start the day with a healthy breakfast. So what if your preference is to not eat or you simply don't have the desire to eat? No worries!  There are a couple options. The first would be trying to have something that's liquid, a morning smoothie for example. This is my routine and then I have something solid mid-morning (9-10 am).  If you'd like to try a morning smoothie, here are my top three favorites.  Later in the morning bake a batch of dark chocolate chunk muffins,  no-bake cookies (yep, you don't need to feel guilty about eating either of these) or if you have time the night before, make my easy overnight oats.  I promise you will love them and so will the kiddos!
Hydrate
Making sure your body is well hydrated can help keep you feeling energized and make your skin glow.  I have a large glass I fill up several times a day to meet my water requirements.  There are options if you need a 'it's time to drink water' reminder.  The hydo flask is really popular so make sure to check that out.  Try my healthy pressed green juice if you'd like to mix up your water game!
Get moving!
A brisk walk, yoga, or a full on fitness class feels great in the morning and really sets you up for the day. I've been doing the Les Mils on Demand program and there are lots of free-bees available too.  Even 20 minutes does wonders and is better than nothing.  With two dogs we always need to get them out for a walk so it forces me to choose that option most of the time.