Create a summer mantle in 5 easy steps
The mantel is often the focal point of a room so today I'm sharing how to create a summer mantle in 5 easy steps.
I like to change my decor up to reflect the feel of the season.  Summer is an easy, breezy, laid back time so we wanted our mantle to reflect that.
Re-purpose
Before rushing out to buy new things, shop your house!  This blue and white porcelain vase was pulled out of a box in my garage and it's perfect for the orchid.
Create a background or focal point and symmetry
The shiplap is our background and the framed picture is my focal point.  You can also try using a mirror, wallpaper, or wreath.  Symmetry was created with a soft basket.  I love the color and light, beachy feel of this piece.
Add a pop of color
I have a large fiddle leaf tree next to the mantle, adding a pop of color to the overall space.  The blue and white is the perfect amount of color for my simple, neutral mantle.
Keep it simple
Our mantle is petite (as is our total space) so I keep the decor simple.  This works well in the sumertime!
Bring the outside in
Try filling a small vase with fresh clippings from your garden or flowers from your local market.  Summer is all about erasing the line between indoors and outdoors.
Once you've staged your mantle decor, step back and see how it looks and edit if you need to.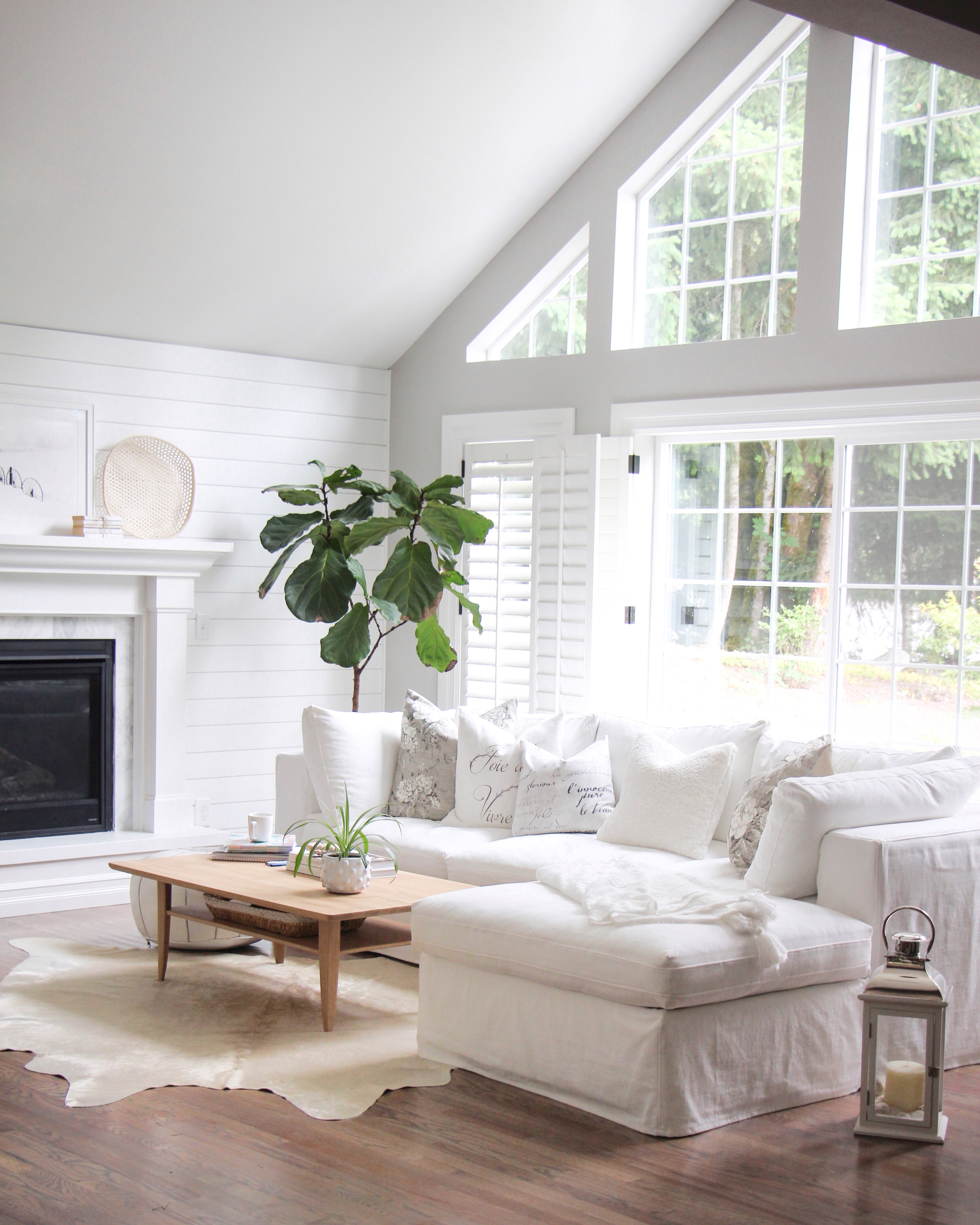 ______________Shop My Home_______________