fall harvest recipe: pumpkin pie in ramekins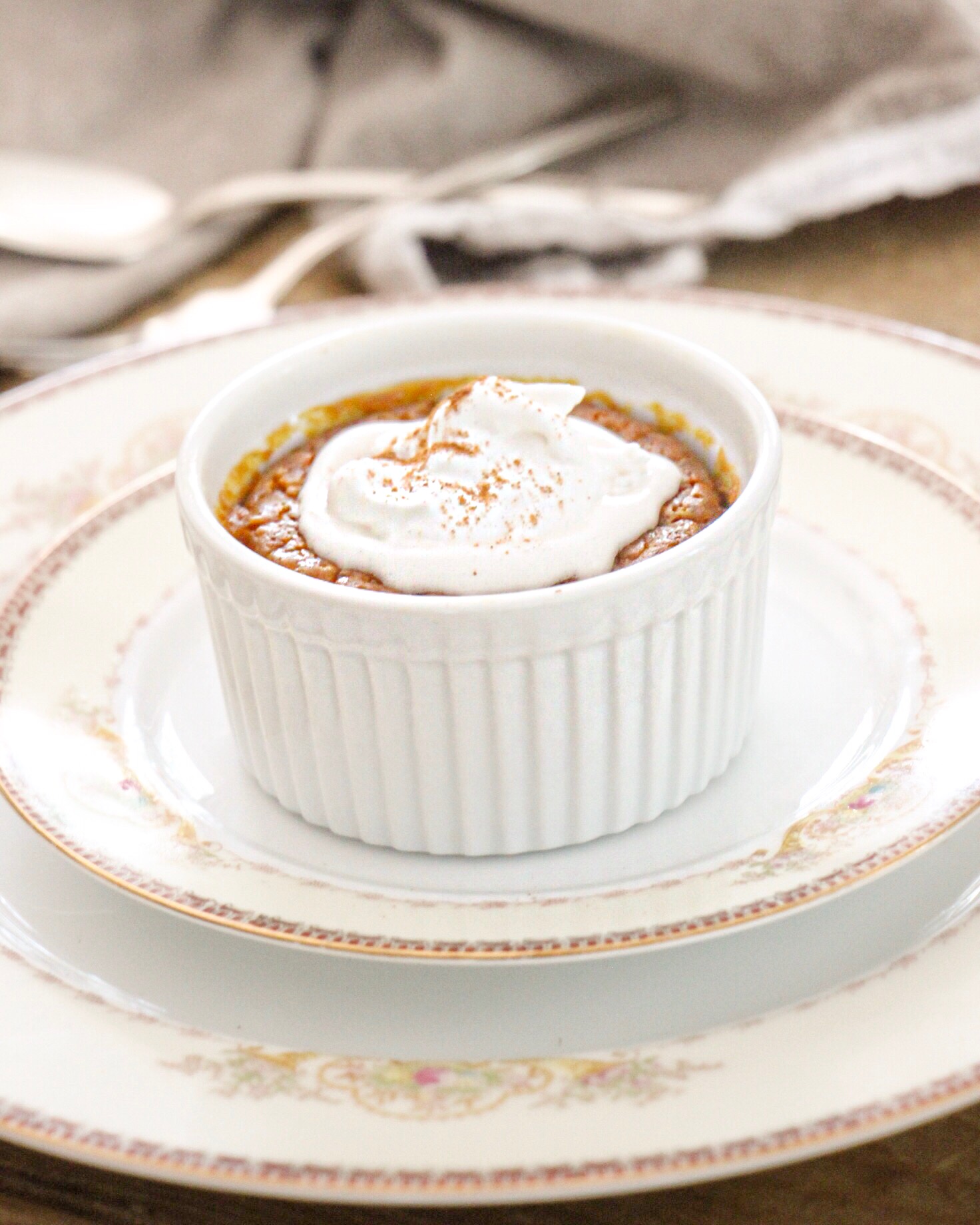 I absolutely love fall .. the colors, cozy clothes, and of course the food.  FALL Harvest and the celebration of Thanksgiving is particularly meaningful to our family as the focus is on gathering and aside from a hostess gift here and there, we give only what we make with our hands.  Traditional food is a must in our family and we all indulge a little at this time of year.  The brisk temperatures make us feel hungry for rich, creamy cheeses, juicy roasts, buttery potatoes, and sweet, frosted cookies, all of which find there way to our table.
Pumpkin is everywhere and although Thanksgiving is a few weeks away I am already thinking about how my table will look and what sides I'll be making.  Friends are coming for dinner this weekend and  I plan to prepare a fall harvest menu and serve these pumpkin filled ramekins (with a dollop of whip cream!) for dessert.
The Great Pumpkin, let's break it down.
Besides creating a Jack-o'-lantern for Halloween Night, pumpkin can be used for making soups, pies, and even a facial mask!
For a DIY face mask: combine 2 teaspoons of canned pumpkin with a teaspoon of honey and cream and apply to your skin for about 10 minutes.  The natural enzymes in the honey and pumpkin can help lighten and brighten your skin!  Pumpkin is also a good source of vitamin C  and beta-carotene, both powerful antioxidants which can help to reverse UV damage and improve skin texture. Eating plenty of brightly colored fruits and vegetables helps to promote the production of collagen, thus improving your skin tone and elasticity.
Kids and adults will gobble these up!
It's true! They really will and don't even mention that they are kinda healthy:)  I'll be serving this to my guests this weekend and I may serve them at my next girls night in.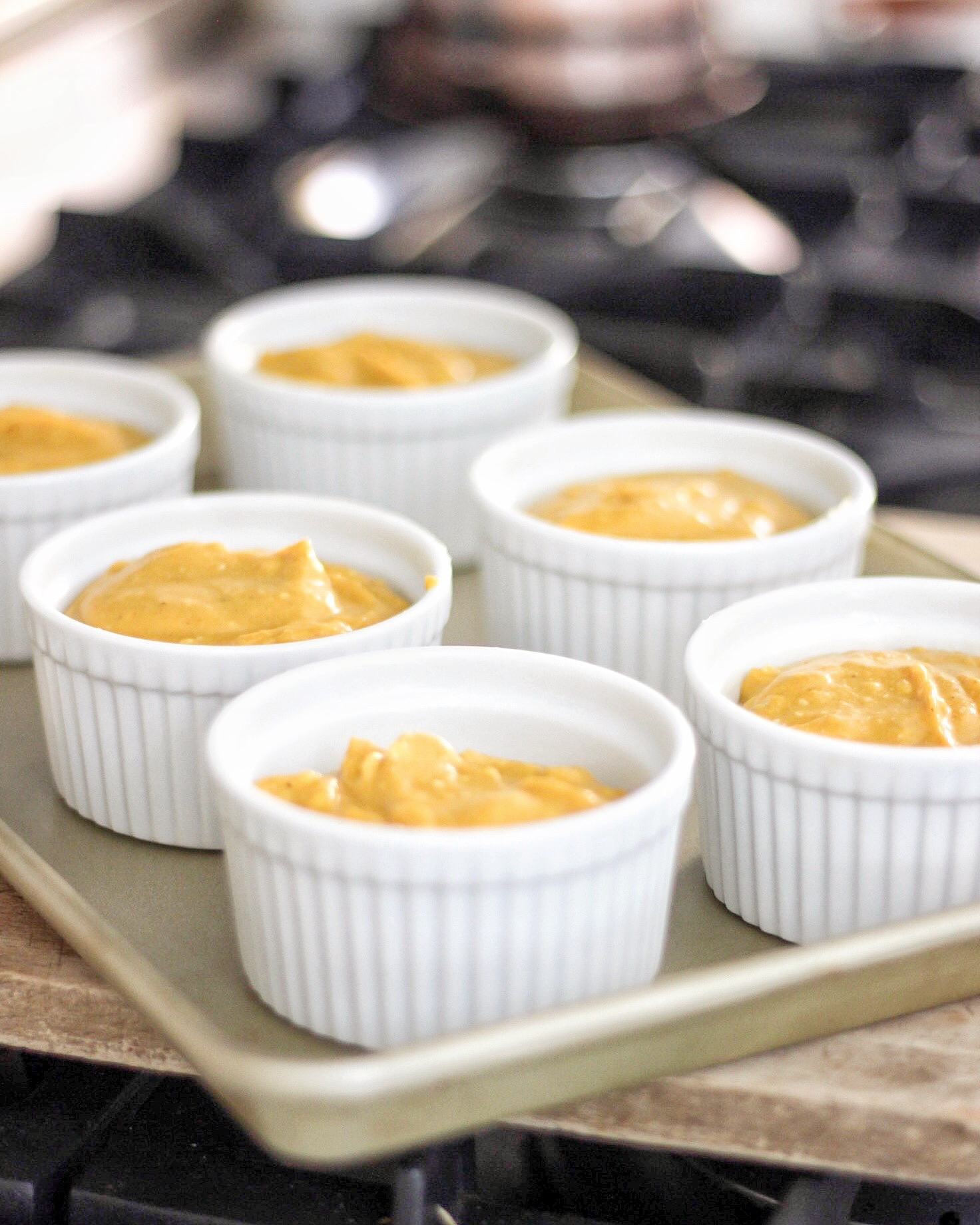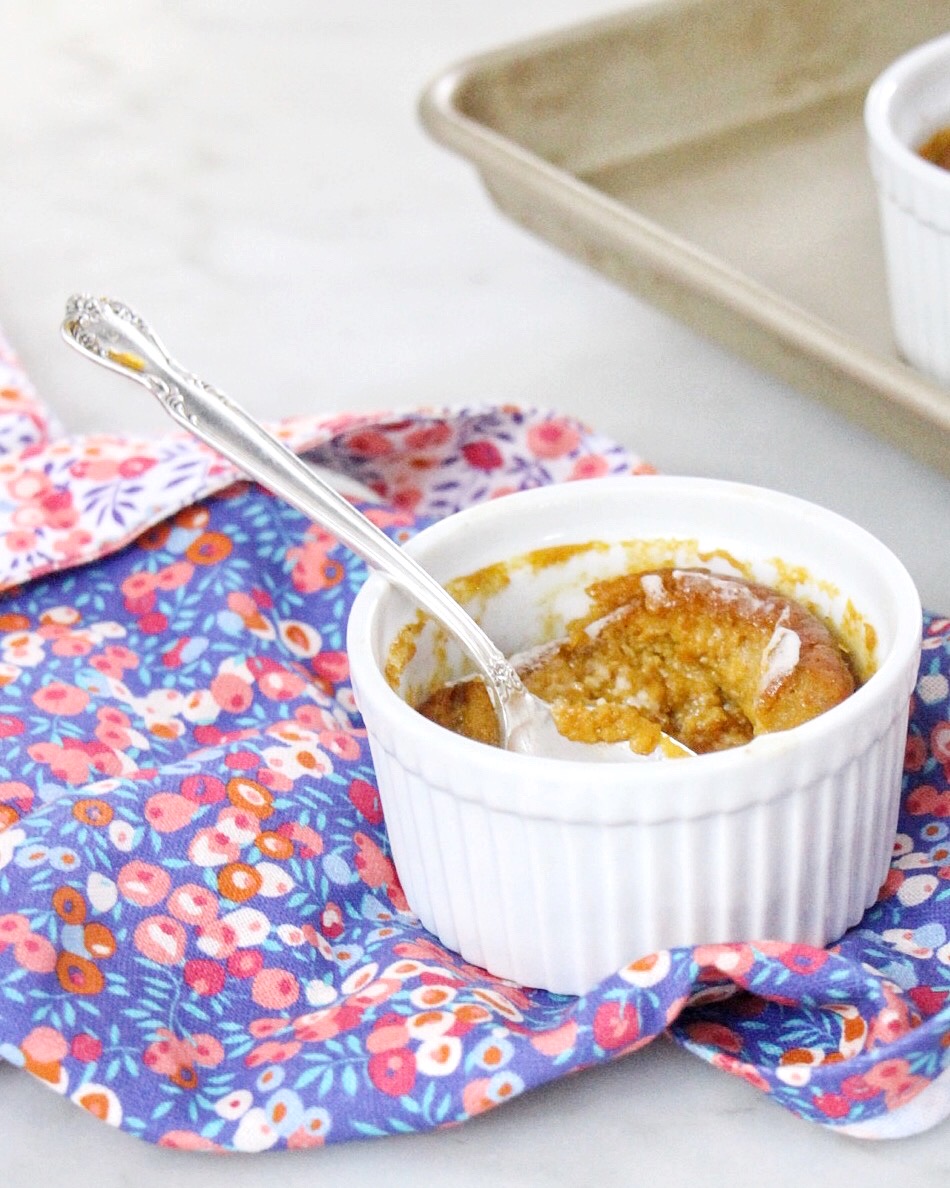 Well, what do you think?  Do they look yummy?! Make sure to tag me if you make them and I'll mention you in my Instagram stories!
From my kitchen:

Pumpkin Pie in Ramekins
I love the idea of making something that satisfies my desire for something sweet but isn't a total waist from a nutritionally speaking. This recipe is made without the traditional evaporated or condensed milk I used coconut milk and contains less sugar than most recipes. As an added bonus I added coconut whip cream which if you haven't tried it, is delicious! You could definitely serve this for your holiday feast or at book club or a holiday party.
Ingredients
15

ounces

canned pumpkin

14

ounces

condensed coconut milk

you may use traditional condensed milk if you'd like.

1/2

teaspoon

sea salt
2

teaspoons

cinnamon

plus extra for sprinkling on top whip cream

1/2

teaspoon

ginger

1/2

teaspoon

nutmed

1/2

teaspoon

pumpkin pie spice

optional

whip cream

I used coconut whip cream. You can find this in the freezer section of your natural food market.
Instructions
Preheat the oven to 350 degrees. Lightly grease 6 ramekins with butter and set aside. Whip the pumpkin and eggs together and then add the salt and spices. Spoon in to ramekins and place on a parchment lined cookie sheet. Bake 35-40 minutes or until knife inserted in center of pie comes out clean.




Remove from oven and allow to cool on a cooling rack. When cool, spoon 1 or 2 tablespoons of coconut whip cream on top and sprinkle with cinnamon.