How to Bake Shortbread Cookies with Edible Garden Flowers
In honor of Summer Solstice I baked pressed flower cookies and set a summer table with lemon water, fresh linens, and candles. Here in the Pacific Northwest it will be light until almost 9:30pm on our longest day. We enjoy celebrating with family and friends – and of course a summer-themed dinner. There's lots of happy music playing and dancing in the kitchen is a must:) Welcome Summer!
When I decided to bake these cookies my grocery store was running low on edible flowers so I added in what I could from my garden (cilantro, mint, and lavender). You can order edible flowers here if your local store doesn't carry them. Our pressed flower cookies are made from 100% organic ingredients and fresh flowers grown without pesticides. Feel free to substitute gluten-free flour in place of all-purpose if you'd like. Head over to this blog post to review a second shortbread recipe. Choose your favorite!
Tips for baking edible flower cookies
It's important to make sure that the flowers you choose are in fact edible. Most flowers will not affect the taste of the cookie however some will so you made need to experiment with a batch prior to serving them to guests.
Try making a few with herbs such as mint, cilantro, and broccoli flowers. I had some lavender growing in my yard so I used that.
The cookies should be small, about 2 or 3 inches. You will want your flower to take center stage on the cookie!
Remove from the oven on time. You don't want these to get golden brown.
As soon as the cookies come out of the oven, press your flower on. I set the bottom of a small jar on top my cookies to press the flower in.
Allow to cool on a rack.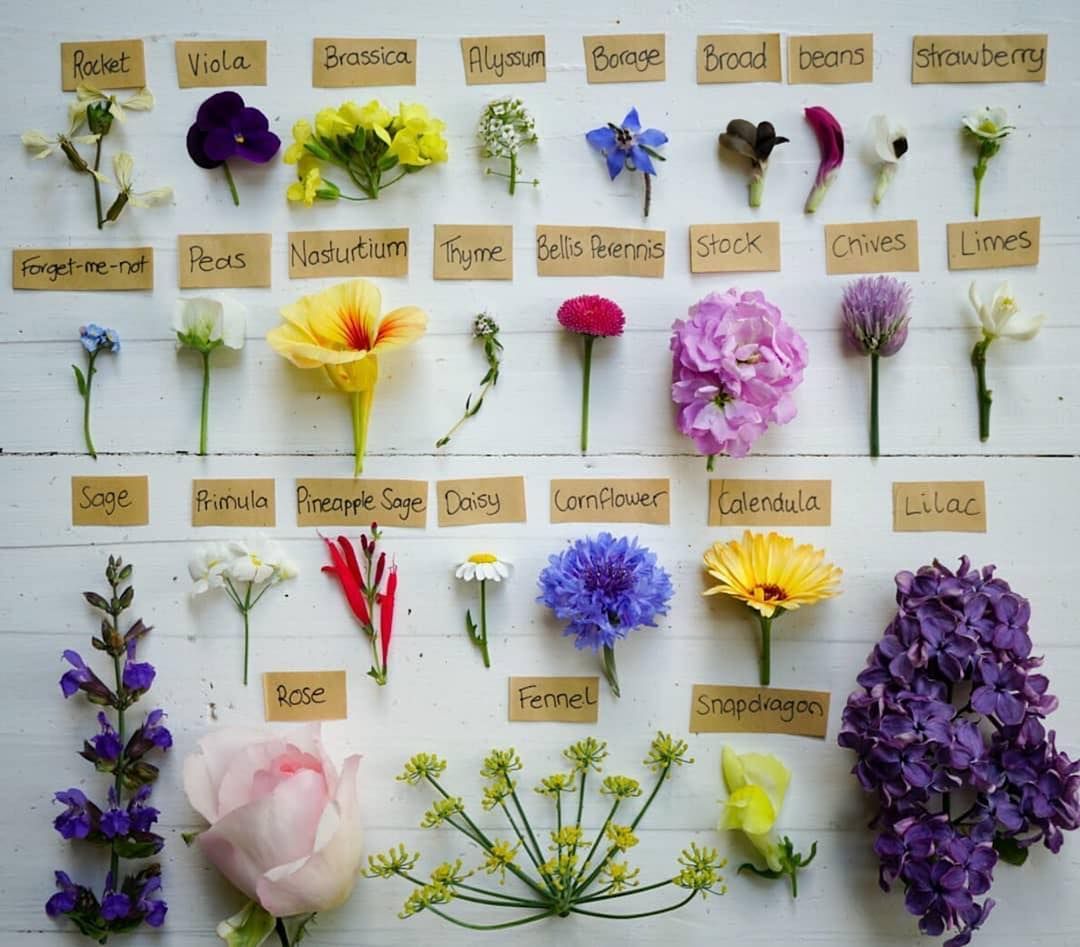 Below you can see the first batch, too large, and the second batch, just right:)
Don't forget to serve your pressed flower cookies on a pretty plate and whatever flowers you can clip from your garden. For our dinner I added a Turkish towel to table, candles, and these Moroccan hand blown tea glasses. The purple blooms are called Pincushion flowers and the butterflies love them. My jasmine plants are still small so there wasn't much to clip. I couldn't resist setting a few pieces on the table for a little fragrance.
Thanks so much for visiting! This post contains affiliate links which means if you choose to purchase an item I would receive a small amount of compensation to help support my website. I only link products that I personally own or items that I love.

Pressed Flower Cookies
These are the perfect treat for a summertime. Serve with ice tea in the afternoon or with a scoop of ice cream for dessert. Pressed flower shortbread cookies freeze well! Simply put them in a protective zip lock bag with parchment or wax paper between the cookies.
Ingredients
2

sticks

unsalted butter (one cup)

1/2

cup

granulated sugar

1

tbsp

vanilla extract

2

cups

all-purpose flour

(may substitute gluten-free flour)

25-30

edible flowers and herbs
Instructions
In a stand up mixer, add butter, sugar, and vanilla.

Mix with paddle attachment for about two minutes or until light and fluffy.

Turn dough out onto floured surface and form a ball.

Wrap in seran wrap and refrigerate for an hour or two.

Meanwhile, remove the stems from your flowers.

Preheat oven to 350 degrees fahrenheit.

Place your flowers between wax paper and weight them down with a couple books.

Press flowers for about 30 minutes. Pressed flowers will last for years btw:)

Remove dough from refrigerator.

Roll out on a lightly floured surface and cut 2 inch rounds.

Place on a baking sheet and bake for 10 minutes.

Remove from oven and gently press a flower or herb on to each cookie.

I used a small jar to press the flower in the cookie. Experiment to see what works best for you.

Plate and serve as is or alongside a scoop of ice cream or sorbet.